Because it's pretty damn funny.
Hopefully you still have your Season 1 This Is Us tissue box in-hand, because the cast joined Billy Eichner for Billy on the Street, and there's a good chance the whole thing will make you laugh-cry:
Most everyone was familiar with the show and cast...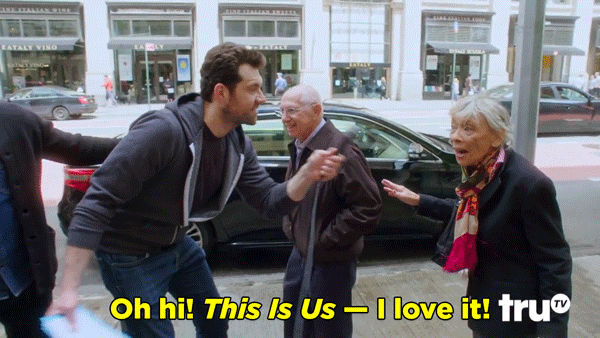 Tru TV
...Except for those who weren't.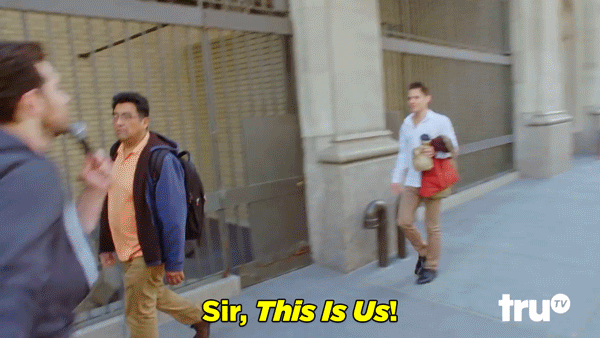 Tru TV
Some guy had the AUDACITY to hit on Mandy Moore...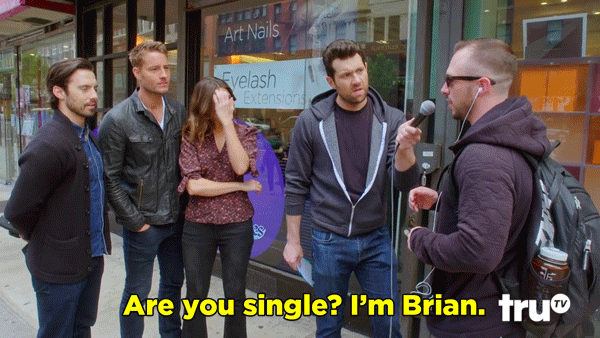 Tru TV
---
Read More